How to be a Not Scary Clown
Many children find clowns scary according to an article in Nursing Standard conducted at University of Sheffield.* So how can a clown be UNscary? First, avoid a nose that looks like red flesh. It's like a mutation. It's scary. Wear a nose that is obviously not real, like Lilac's paper nose. Also, avoid outlandish scary wigs, and avoid strange makeup. Finally, stick to good clown behavior. Be funny but be sensitive -- don't act too bizarre. Respect boundaries, and people will be less scared.

*No more clowning around -- it's too scary (2008). Nursing Standard, 22(19), 11.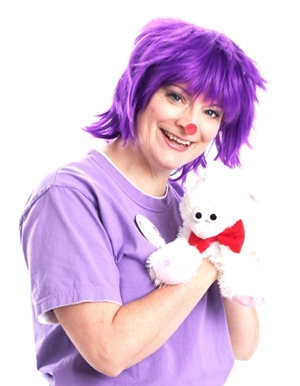 267-204-3333
Lilac the not scary clown has been clowning since the 1990s.

Home